Overheard in a Dentist's Waiting Room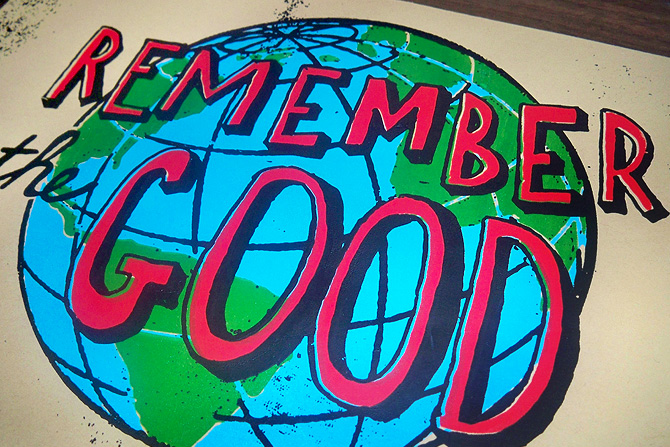 This man came into my life like a storm, all teeth and hands. If nothing else, I was reminded of the intense need in people to share and feel connected to one other, despite our differences. Of course, the dude seemed plain crazy, too.
"I just stopped in for two things. One, to see if you could help me with this tooth that's killing me, and two, I noticed your gutters were full of leaves and wondered if I could cleanem for ya."
"Well, I think the doctor can help you with both of those. Let me get him."
"What can I do for you, sir?"
"Now here's a God-fearing man. I can tell by the way you address me. God bless."
"Uh huh."
"I've been traveling around the country. I'm a carpenter."
"Mmm."
"For the past few years, the Lord's been leading me. I'm doing his service from the IntelSuites right over there across the street. The strange thing is I'm not even sure what I'm supposed to be doing here in Indianapolis. Hasn't revealed his plan for me yet.
"Mmm."
"I was up in Gary last month visiting my brother-in-law who's got a good job at one of those steel mills. Great job. I just got in my car and came down here to Indianapolis."
"That right."
"Yep. Been here a month, talking in several of the churches."
"You're a preacher?"
"No sir, you've got the wrong guy. Just a humble servant speaking in churches across this great country of ours, talking to God's children. The problem with churches here in Indianapolis is black churches want to be black and white churches want to be white. When really, there's plenty of room for everyone. One of the most close-minded towns I've been to, and I've been everywhere. Originally from Portland. That's where the Lord first called me, after my son died. Had a ping pong ball in his mouth and I couldn't get to him in time."
"I'm sorry to hear that."
"Thank you, sir. But I've already given it to the Lord. It's all part of his plan for me, I understand that now. He's up there where he belongs."
** I only managed to catch the first few minutes of this odd exchange before the dentist ushered the man into a more private setting to finish their discussion. After my appointment, I did find the man cleaning the gutters and can only assume that he and the dentist were able to come to some mutually beneficial arrangement for services rendered, reinforcing another idea that's often called into question: people can, and often do, make the right decisions every day.
Illustration by Eric Stine.

Add your comment
You must be logged in to post a comment.