The Need for Speed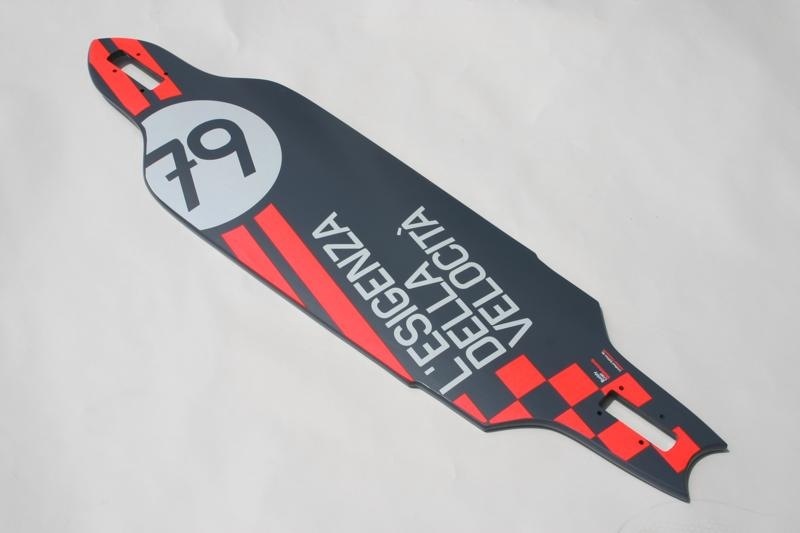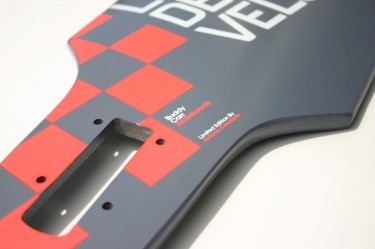 Dang. I mean DANG. Today, Antonio Causone (grid guru, Helveticaficionado,  and creator of Aisleone.net and TheGridSystem.org) tweeted few photos of the latest board he's designed with Buddy Carr Skateboards. And, dang—DANG—it's a real beauty.
The board is called L'esigenza Della Velocitá, which roughly translates to "Need for Speed." And, from the looks of it, indeed it is. With a classic drop-thru shape, this baby looks like it'll be a drifting, carving, downhill rocket. We love the graphics on the board; the flood of grey with red checkers and sparse type—definitely a nice 70s grand prix poster vibe (see below). Speaking of the 70s, what's the "79" for? According to one of Antonio's tweets, it's the year of his birth.
We'll be keeping an eye out at Buddy Carr Skateboards for this board to go on sale. This one is definitely being added to my most-wanted list, right behind The 39.