Alex Varnese and the Silver Halide War
Alex Varnese is a San Francisco Based renaissance man of the arts. Designer, illustrator, experimental typographer, 3-D modeler, motion graphics extraordinaire. Currently showing 12 recent projects on his website—most of which include an extensive series (6 to 14 pieces). Lush textures carefully composited among refined 3-D rendered illustrations, funneled through a high ISO, silver halide war, of a lens. The finish on his work, from color and contrast, to typography and style, is remarkable.
As a bizarre introduction to his work, here's a short motion graphics piece from Varnese's portfolio called "My Desk is 8-Bit."
Quoting Alex: "I recently found myself wondering what a video game might look like in the form of a stop motion animation. While a normal person's response to such a question would of course be "who gives a shit?" I possess few of the qualities typically associated with normalcy and was irrevocably compelled to find out. This is the result."
And we'll leave you with the project that drew us to Alex Varnese in the first place. It's titled, "Alt/1977: We Are Not Time Travelers." It's an exercise in not only Varnese's classic gamut, but in advertisement. He's taken some simple modern devices and reworked them through a series of 1977 advertisements. A first glance, you'd almost think you've seen them before. The faux wood—the oversized keys—the expanded serif decals. But in fact it's an mp3 player, a laptop, a mobile phone and a handheld video game system.
Check out the full series here.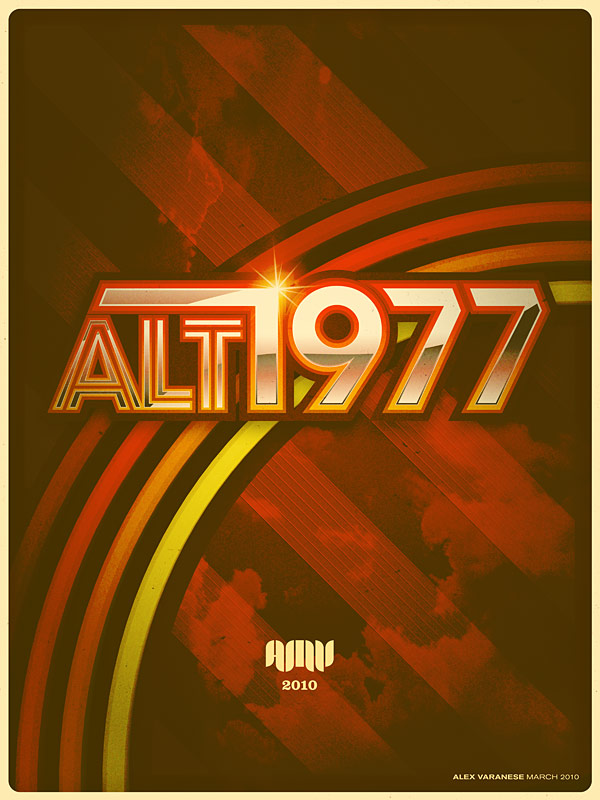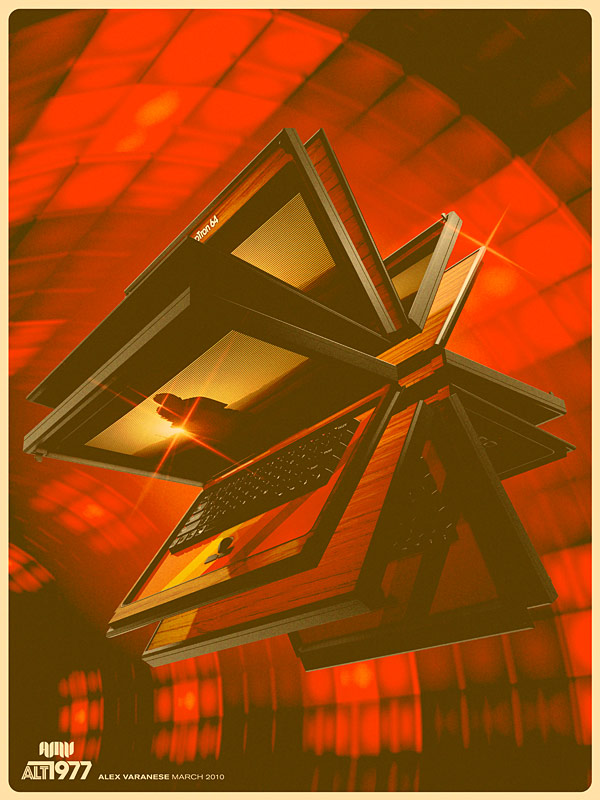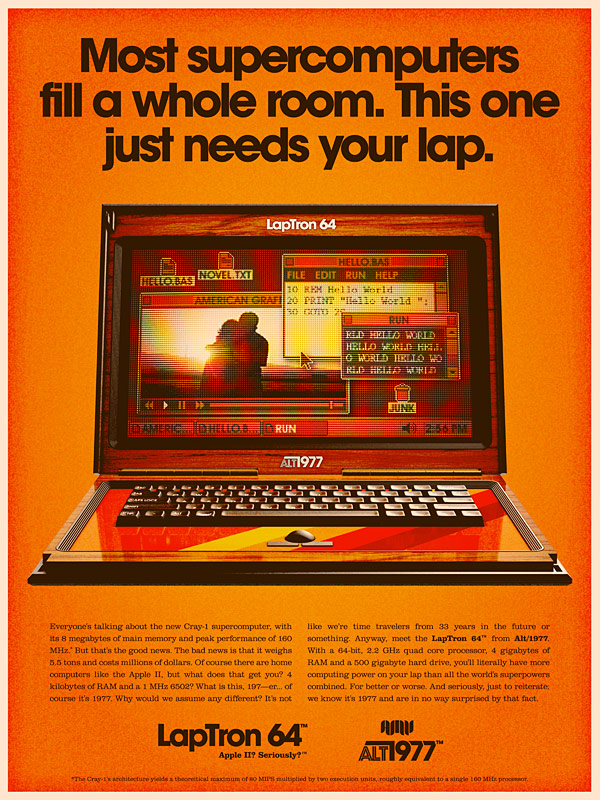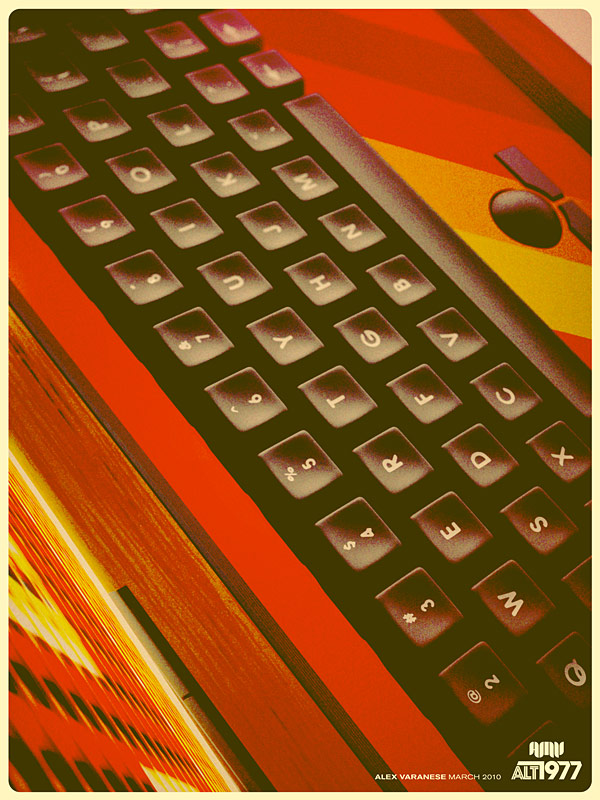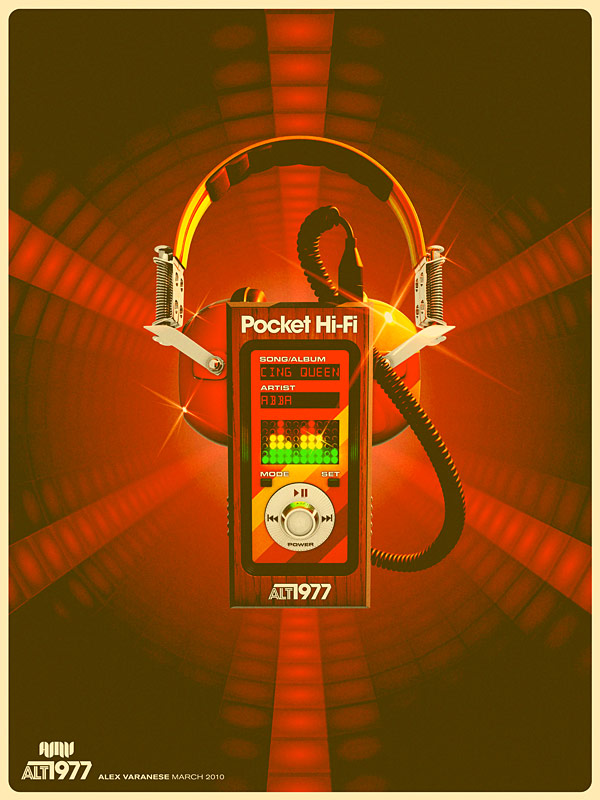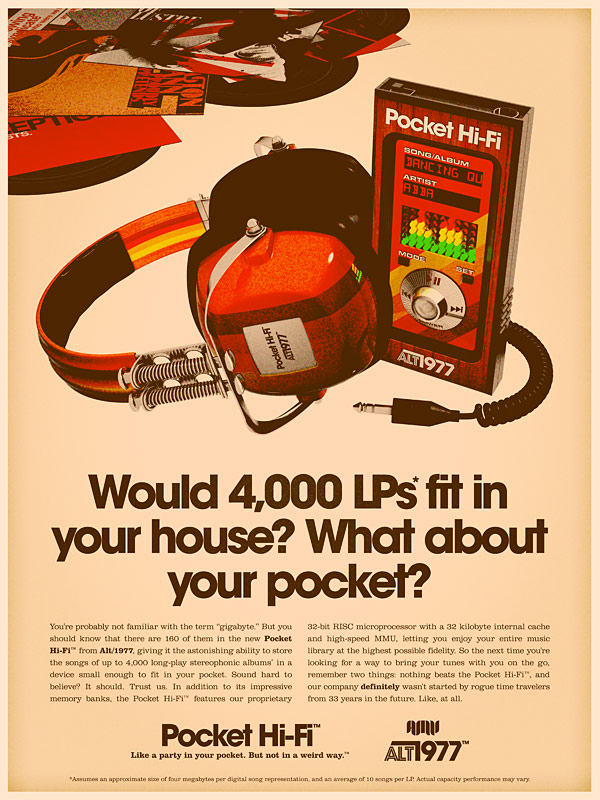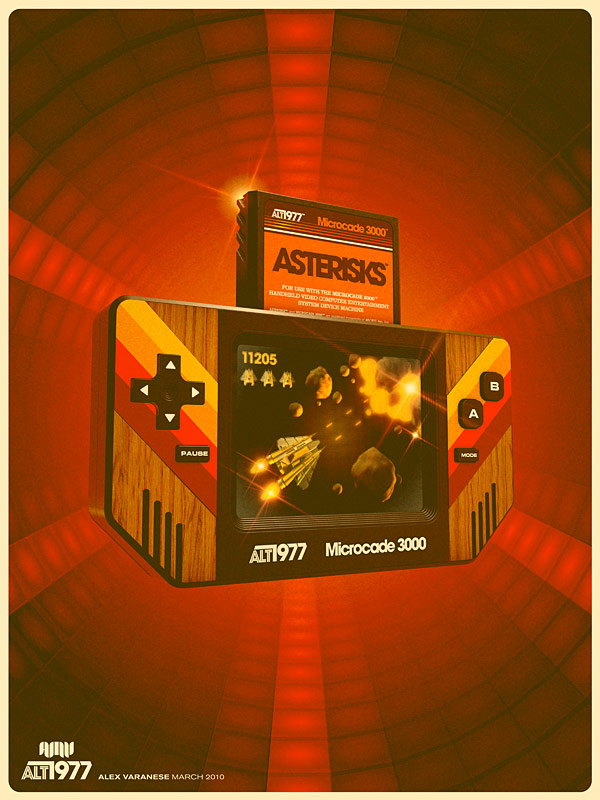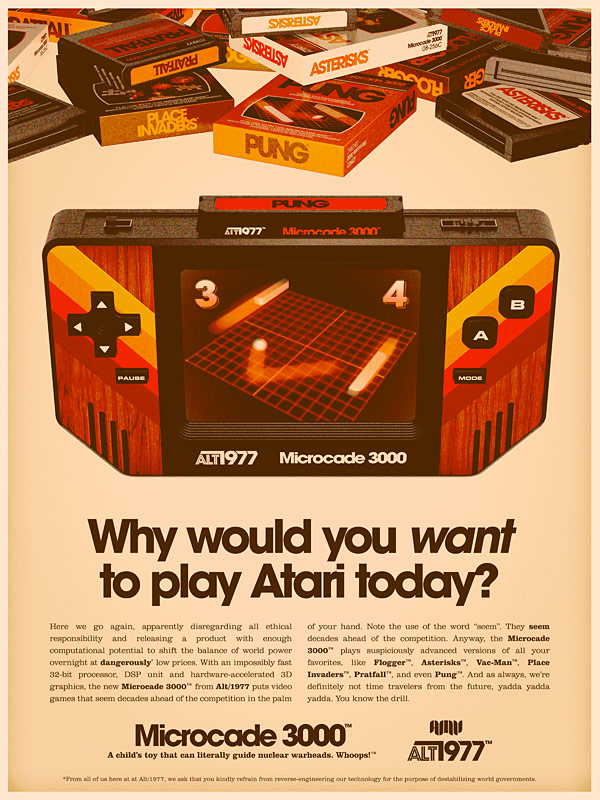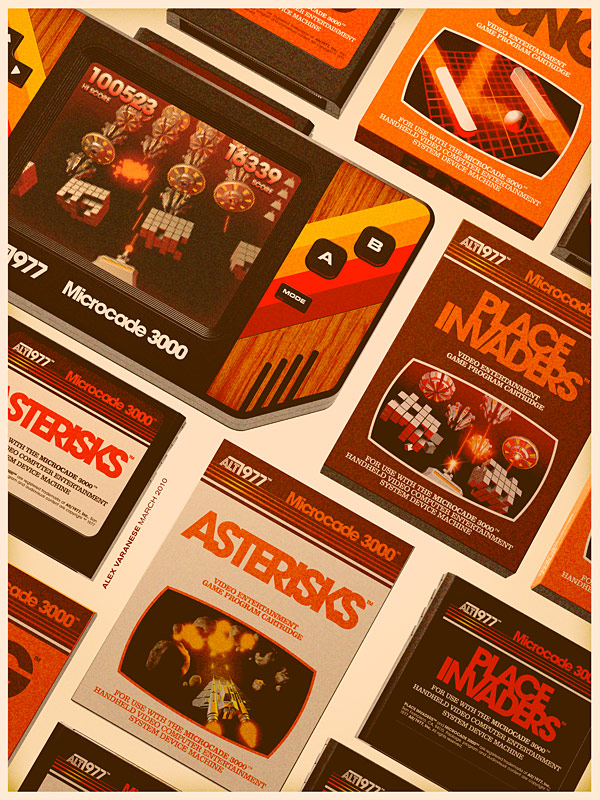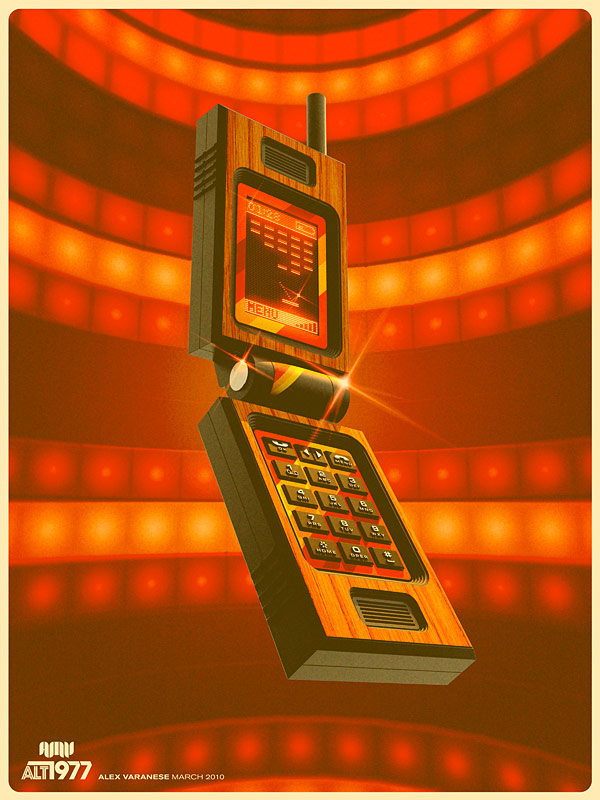 Add your comment
You must be logged in to post a comment.